Contact Us
With an inspection from All Weather Insulation, you can discover the many ways to save money around your home with professionally installed insulation.
We hope you have found our website informative. To find out more about how All Weather Insulation can help you, or if you'd like to set up an appointment for your free consultation, give us a call. We look forward to working with you.
Monday – Saturday: 8 a.m. – 6 p.m.

Dan Van Kauwenberg, Owner
Phone Numbers
Mobile: 920-621-3837
Additional: 888-462-8765

Business Hours:
Monday-Saturday, 8 a.m.-6 p.m.
Closed Sunday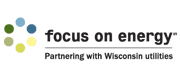 ---
Content, including images, displayed on this website is protected by copyright laws. Downloading, republication, retransmission or reproduction of content on this website is strictly prohibited.
Terms of Use
|
Privacy Policy